Welcome to Daisy Investment Property Services
"Trusted, professional and personal service"
Based in the North East of England
We are an independent, family run Property Lettings Agent and RESIDENTIAL block management company covering the North East of England
We are also portfolio landlords and as such totally understand the importance of dealing with a competent and professional property agent. We pride ourselves in offering a trusted, professional and personal service to our customers.
CUSTOMER SATISFACTION
92%
of our clients rated our service level as 'Excellent'
(source: annual customer survey)
"Efficient, knowledgeable, no nonsense property management. Excellent communication and a pleasure to work with"
"Over the past 2 years Daisy IPS has successfully sourced and managed several investment properties for us. The level of service, communication, professionalism and knowledge is excellent. Highly recommended"
"Very efficient at finding me a tenant and also getting the refurbishment works done in time"
"Very professional service and their knowledge of the various rules and regulations are excellent"
"Daisy IPS has done a fantastic job of managing my property portfolio over the years, I would have no hesitation at all in recommending them to other landlords/investors"
INTERESTING FACTS ABOUT THE NORTH EAST
Total Land Area (Sq. miles)
Average House Price (% of the national average)
Daisy Investment Property Services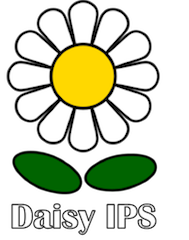 "Trusted, professional and personal service"
Mike Walsh (Durham & Teesside Region)
07880 550754
Andy Walsh (Tyne & Wear Region)
07523 240460